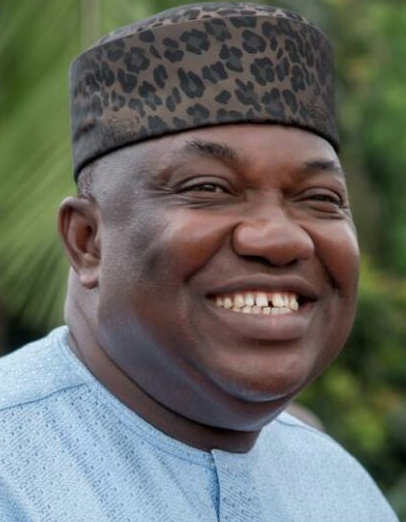 Gov Ugwuanyi of Enugu state
The Governor of Enugu State and Governor-Elect, Ifeanyi Ugwuanyi, on Thursday returned to the markets and streets of Enugu to appreciate God and say thank you to the people of the state for their overwhelming support for the Peoples Democratic Party (PDP) and its candidates at the just concluded elections.


The people's governor, who was accompanied by his deputy and Deputy Governor-Elect, Hon. Mrs. Cecilia Ezeilo; Speaker of the State House of Assembly, Edward Ubosi; State Chairman of PDP, Augustine Nnamani; Director-General of the Campaign Organization, Dr. Charles Egumgbe; Secretary of the Organization, Chief Ikeje Asogwa and Chairmen of the council areas visited, among others, were at Eke Otu Market, Amechi Awkunanaw; Garki Market; Mayor Market by Agbani Road; Timber/Kenyatta Market; Ogbete Main Market; Aria New Market; Abakpa Market; Orie Emene Market and Eke Obinagu junction.
Addressing the excited traders and residents, Gov. Ugwuanyi, who had in the background some colorful posters with inscription: "Thank You Ndi Enugu" said: "The first is for all of us to say Thank You to our God. The second is for us to say to you Thank You for the overwhelming votes you gave us during the elections. When we came here during our campaign, we asked for your votes and you voted for us. We have come to say to you Thank You and also seek your prayers so that the next four years will be peaceful and successful. We will continue to serve you with the fear of God. Thank you and God bless".
It was indeed, a heartwarming experience for the traders and residents of Enugu seeing their governor at their doorstep coming to say "Thank You" for renewing his mandate to continue leading them for the next four years.
Enugu State is truly in the hands of God, for it has indeed ended in praise. He concluded