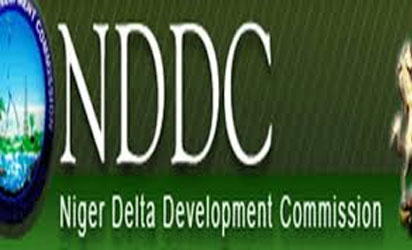 Niger Delta Development Commission
By Jimitota Onoyume
WARRI—Youth leaders of ethnic nationalities in Delta State have called on the Federal Government to appoint Managing Director of the next board of the Niger Delta Development Commission, NDDC,  from Delta State, saying the call is in compliance with the laws governing the commission.
A statement by the youth leaders said the Federal Government should not deviate from the standard practice in the appointment of Managing Director of the commission.
A statement by President, Ijaw Youth Council, Mr Eric Omare;  President,  Itsekiri National Youth Council, Mr Weyinmi Agbateyinro;  President,  Isoko National Youth Council, Mr Ovie Umuakpo;  Terry Obieh, President,  Urhobo Youth Congress,  and Benjamin Onwubolu, President, Ndokwa Youth Movement, said "Section 12 of the NDDC Act provides that the Managing Director and the two Executive Directors shall be indigenes of oil producing areas starting from the member states of the commission with the highest production quantum of oil and shall rotate amongst member states in order of production.
"Flowing from the above, it is our humble demand that in line with well-established rotational arrangement under the NDDC Act which has promoted peace and unity, and a sense of belonging among member states of the NDDC, the next substantive Managing Director of the NDDC be appointed from Delta State, which currently is the highest oil and gas producing state in Nigeria since October 2017," the  youth leaders added.