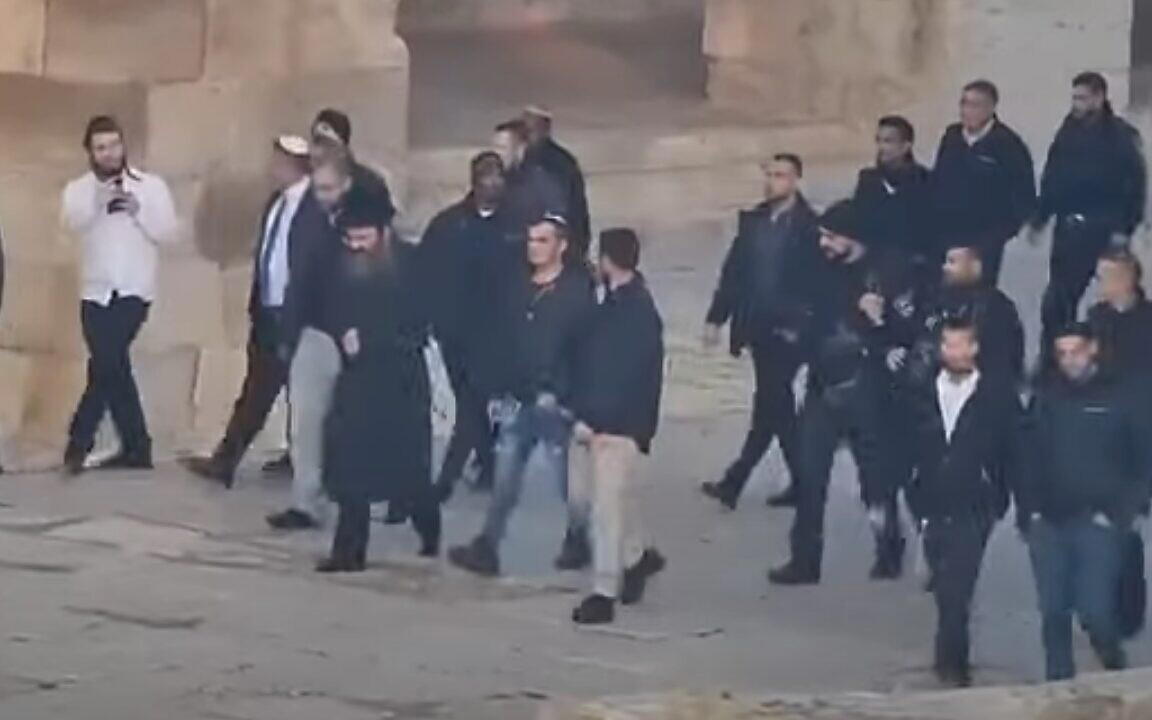 By Biodun Busari
Criticisms have trailed the visit of the extreme-right Israeli minister Itamar Ben-Gvir to Jerusalem's al-Aqsa mosque compound for the first time since becoming a minister.
Ben-Gvir visited the Temple located in the Holy Land of East Jerusalem on Tuesday angering Palestinians who see the visit as a provocation, The Times of Israel said.
Read also:
Israeli airstrikes kill two Syrian soldiers, shuts down airport
UN chief welcomes ceasefire declaration by Israel, Hamas
British couple, pilot, one other die as two helicopters collide in Australia 
"Our government will not surrender to the threats of Hamas," Ben-Gvir said in a statement, after the Palestinian militant group had said such a move would be a "red line."
Ben-Gvir's visit on Tuesday came days after he was sworn in as National Security Minister, a position that gives him powers over the police.
"The Temple Mount is the most important place for the people of Israel, and we maintain the freedom of movement for Muslims and Christians, but Jews will also go up to the mount, and those who make threats must be dealt with – with an iron hand," Ben-Gvir said.
Jordan and other Arab and Muslim nations have condemned Ben-Gvir's visit calling it a "direct provocation."
"Jordan condemns in the severest of terms the storming of the al-Aqsa Mosque and the violation of its sanctity," Jordan's foreign ministry said in a statement.
The Palestinian Authority, which nominally rules the West Bank, called the visit "an incursion to al-Aqsa mosque" and an "unprecedented provocation."
On Monday Palestinian prime minister Mohammad Shtayyeh characterised it as a bid to turn the mosque "into a Jewish temple".
The Hamas spokesperson Hazem Qassem called it a "crime" and vowed the site "will remain Palestinian, Arab, Islamic."
Al-Aqsa mosque is the world's second oldest, after Kaaba in Mecca. Although, Muslim tradition dates al-Aqsa back to Isaac's son, Jacob, the mosque was built at its present location by Ummayad Caliph Abd al-Malik his son al-Walid, and completed in 705 CE.
Hamas rules the Gaza Strip and in May 2021, an 11-day war broke out between Palestinian militants and Israel after the violence at al-Aqsa mosque.