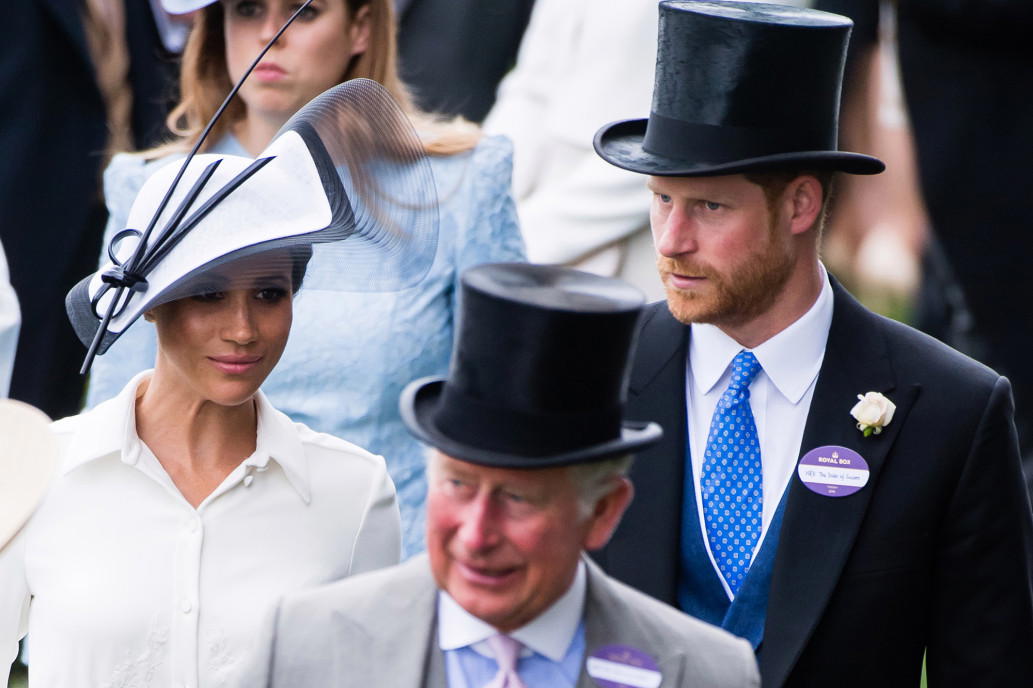 Prince Harry sees "no willingness to reconcile" in a palace rift where leaks portray him and his wife Meghan as villains, according to interview extracts released Monday.
Harry, 38, said he would nonetheless like to get back his father King Charles III and brother William, heir to the British throne, according to extracts from a television interview to be aired Sunday, days before the prince's memoirs are published.
Harry and Meghan, 41, lifted the lid on their experiences in the British royal family in a Netflix docuseries last month about the reasons behind their stunning 2020 departure for North America.
"It never needed to be this way, the leaking and the planting," Harry said, referring to news stories about the palace rift.
"I want a family not an institution," he added.
"If they feel as though it's better to keep us somehow as the villains they've shown absolutely no willingness to reconcile," he said, without specifying who "they" were.
"I would like to get my father back. I would like to get my brother back," Harry said.
Ahead of the January 10 publication of his memoirs, the prince gave an interview to the British network ITV and another to CBS of the United States, which are due to air on Sunday.
The criticism comes in the run-up to the May 6 coronation of King Charles following the death of his mother, Queen Elizabeth II, on September 8 last year at the age of 96.
The Netflix docuseries broadcast in six episodes in December gave the Duke and Duchess of Sussex, their formal titles, a chance to give their reasons for leaving for California.
The move has made them very unpopular in Britain, where they are often portrayed by the media as selfish and spoiled children.
The docuseries contained no startling revelations, but the couple settled scores with the media, which have been accused of harassment and triggering a miscarriage.
– 'Laid bare' –
The pair accused the royal family of lies and not knowing how to protect them.
Harry also said "it was terrifying to have my brother scream at me" during a 2020 family summit in the presence of Queen Elizabeth II.
The Sussexes also accuse William and his wife Kate of being behind the negative media coverage because they allegedly wanted to retain the limelight.
According to the Sunday Times newspaper, Harry's book takes greater aim at William than Charles.
"Everything is laid bare," according to a source with knowledge of the memoirs.
"Charles comes out of it better than I had expected, but it's tough on William, in particular, and even Kate gets a bit of a broadside," the source said.
"There are these minute details, and a description of the fight between the brothers. I personally can't see how Harry and William will be able to reconcile after this," the source told the Sunday Times.