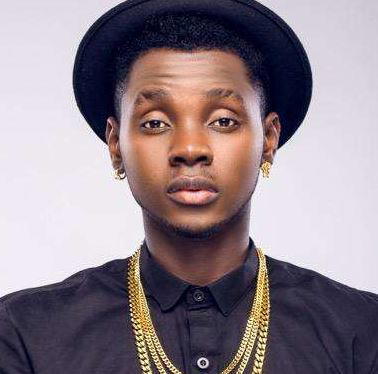 Kiss Daniel
.
By Adegboyega Adeleye
Afrobeats sensational superstar, Kizz Daniel opens the year and fortifies his dominance with another melodic tune alongside colourful visuals for a didactic and message-filled single titled "Rich Till I Die (RTID)."
The 2 minutes, 57 seconds video, directed by ace Nigerian director/cinematographer, TG Omori depicts Kizz Daniel as thankful to God and affirmative that irrespective of life's hurdles, he will never cease to be successful.
Produced by Reward Beatz and Blaise Beatz, "Rich Till I Die (RTID)" is set to be another massive hit from The Afro classic pioneer and one of Africa's biggest superstars, after a stellar run of hit songs in 2022 such as song of the year and street anthem, 'Buga' and accomplishing dance move, 'Cough(Odo).'
The artistic video which has a semblance of the TG-Omori-directed visuals for the wonderful feel-good party vibe, "Buga," reflects the musical journey of an artiste who has grown to become a celebrated superstar.
The sonorous lyrical delivery and melodious chorus is filled with explosive instrumentals such as drums is backed up by the popular Christain "Hallelujah" chant.
"Rich Till I Die (RTID)" opens up with a scene that shows several hardworking automobile engineers at their workshop followed by a dance and a show of celebration by the workers, Kizz Daniel, and everyone.
He sings while admitting that 'life struggles' is not strange while using the local slang "Suffer suffer for the earth, enjoy for heaven" to express this view.
Kizz Daniel is also portrayed as confident and hopeful. He plans to enjoy life to its fullest and keep the things he needs to survive as he hopes for a better future by 'living the life he loves and loving the life that he lives.'
The video also reflects on the massive love from his esteemed fans especially the large turnout at his electrifying concerts and he stresses the importance of love, hard work, diligence, resilience, a proper plan, and management for success.
The theme of love is dominant in Kizz Daniel's celebration and nice dance steps as he advises everyone to wear 'a face mask' which symbolizes not minding haters.
He sings:
I live the life that I love (I love when you're hating)
I love the life that I live (Na your hate dey give me money)
'The King of Melodies' (Kizz Daniel) concludes the captivating video with dance and emotional reflections which is an affirmation and inspiration for everyone as they head into the new year.
He restates his love for his lifestyle and continues the melodies with the Christain "Hallelujah" chant to express his appreciation and prayer to God.
Watch the captivating video of "Rich Till I Die (RTID) by Kizz Daniel here: